Tom is 16 years old, and he is the whipping boy of Evan who manufactures artisanal weapons.
Since he survived the 'spudgun experimentation', he avoids passing Evan's place.
However, Evan doesn't want to stop yet as the fun has just started.
Tom a 16 ans, et il est le cobaye préféré d'Evan qui fabrique des armes artisanales.
Depuis qu'il a survécu au test du Patator, il évite de passer devant chez lui.
Mais Evan ne compte pas s'arrêter en si bon chemin.
8'45" • 2015
 Prix Canal + au Festival de Clermont-Ferrand 2016
Sélections : Tampere, Seoul, Ankara, Barcelone.
Memories from the shooting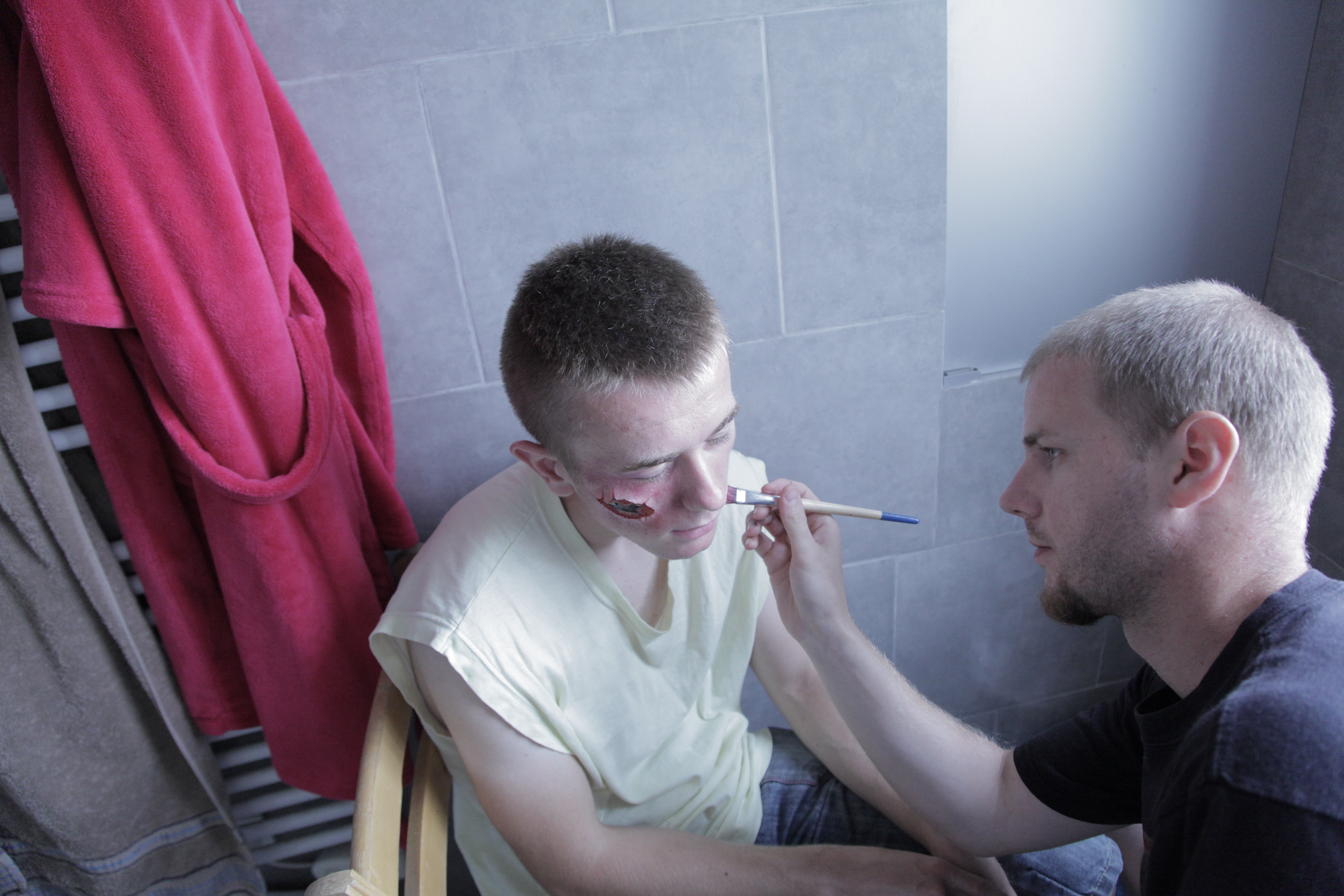 The spudgun was designed by set designer Margaux Remaury. Here is the first test :