I've been art director of the tv show Mortel on Netflix,
created by Frédéric Garcia and directed by Simon Astier and Xavier Gens.
Here is the booklet that I made to describe the art direction of season 2.

This job means to imagine the style of the show : set design, light, costume design, vfx, sound. The aim was to make this show visually specific and unique, compared to both season 1 and other shows.
Technically, this booklet helps making the connection between the writers room, the two directors and the producer. I work with the creator of the show and the shooting crew.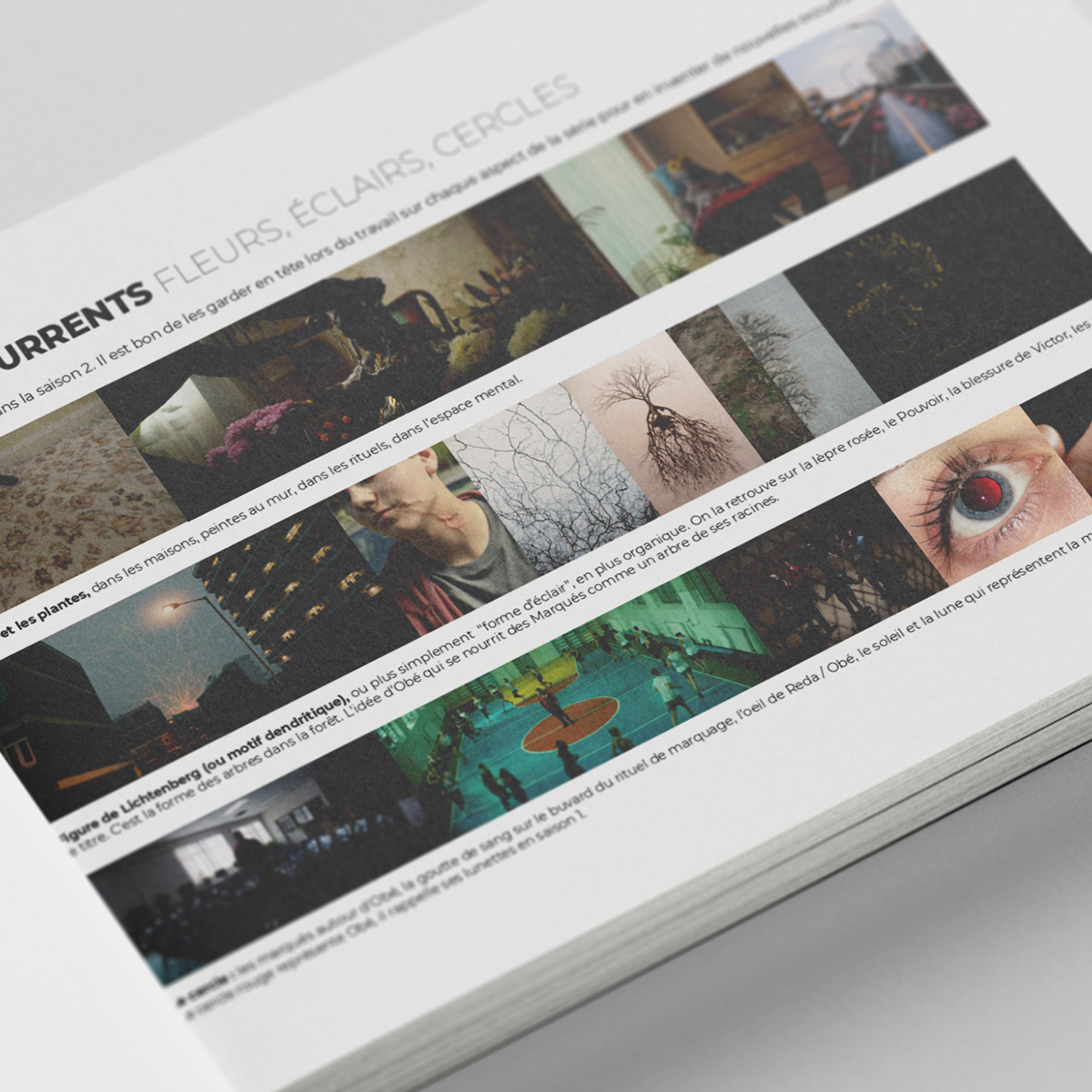 Here are some pictures of the season 2.
Go watch it !